Turn online browsing into online buying.
With Shopping Ads campaigns, you reach the shoppers who matter most — the ones searching for what you sell.
Talk to a human.
1800 258 2554
Free phone support
(Mon–Thu, 9am–6pm IST; Fri, 9am–5pm IST)
How it works
Get on Google, get results.
Get in front of people searching for products you sell, whether they're shopping at home or on the go. Only pay when shoppers click through to your website or view your local inventory.
See how it works
baby socks brand
baby socks for women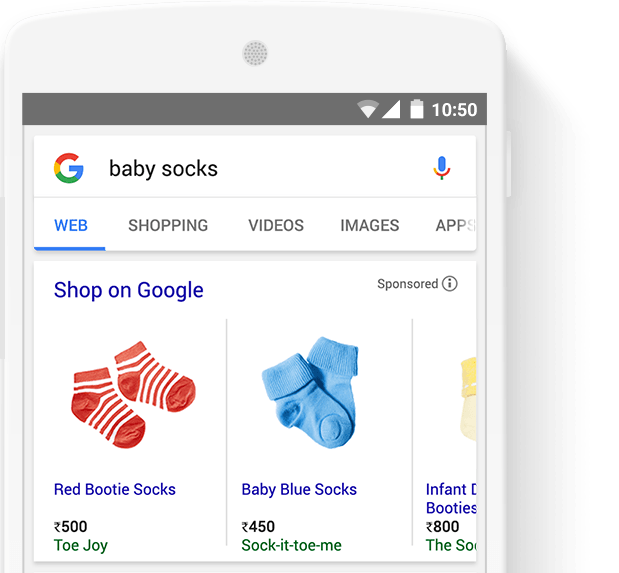 Track performance
See what's working. Fix what's not.
Our tools and detailed reports can tell you what's working, what isn't, and how to improve your results.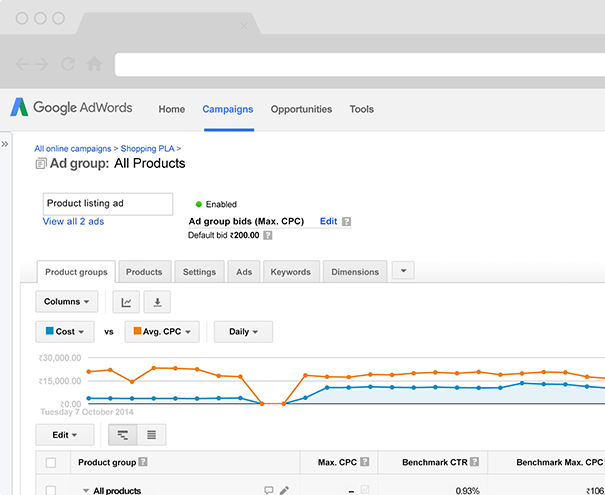 More solutions for your business.